About Us
JKL technology Co., Ltd has been established since 2004, we are located in Taipei City. We specialize in different types of waterproof connectors, adapters, and cable assembly for a wide range of applications.

Our products include various connectors, such as M Series Sensor Connectors, Circular Connectors, Power Connectors, RJ45 Connectors and Adapters, USB Connectors, HDMI connectors, and few more.

Our mission is focusing on High quality and New design of products to satisfy worldwide customers special requirements. In addition, We have good experiences, knowledge and new technology to develop and design for different OEM and ODM projects.

We strive to provide high-quality products with competitive price and fast delivery to ensure our customers' satisfaction.

Visit US for more information on our website: https://www.jkl-tech.com.tw/

For further interest and information, please do not hesitate to contact us.

More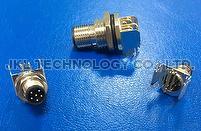 http://www.jkl-tech.com.tw/product/pdf/WP-05M2-95-11.pdf
More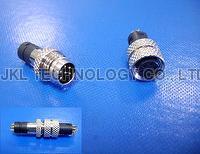 http://www.jkl-tech.com.tw/product/pdf/WP-06F2-26.pdf
More
Featured Products